29.10.2021
Unique milk beverage by VolSU scientists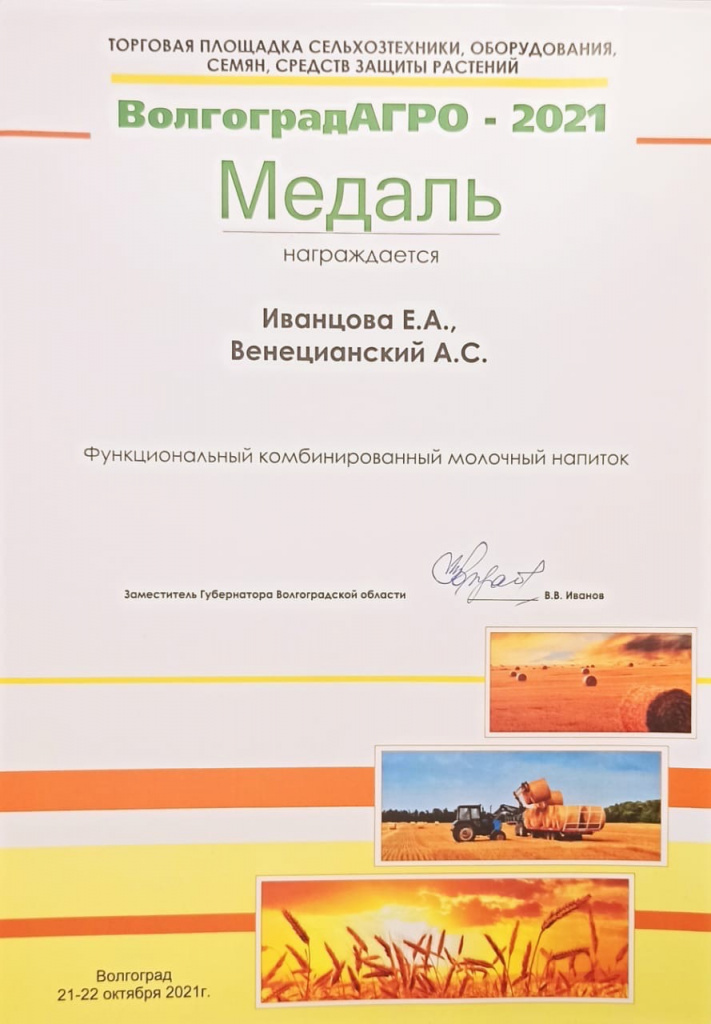 The unique milk beverage created by the scientists of Volgograd State University was awarded the highest prize at the Volgograd AGRO All-Russian Specialized Exhibition.
The exhibition medal was awarded to Dr. Elena Ivantsova, Director of the Institute of Natural Sciences, and Dr. Aleksei Venetsiansky, Associate Professor of the Department of Bioengineering and Bioinformatics, for their research work on the development of the technology for producing a combined milk drink based on chickpea protein dispersion enriched with vitamins and minerals.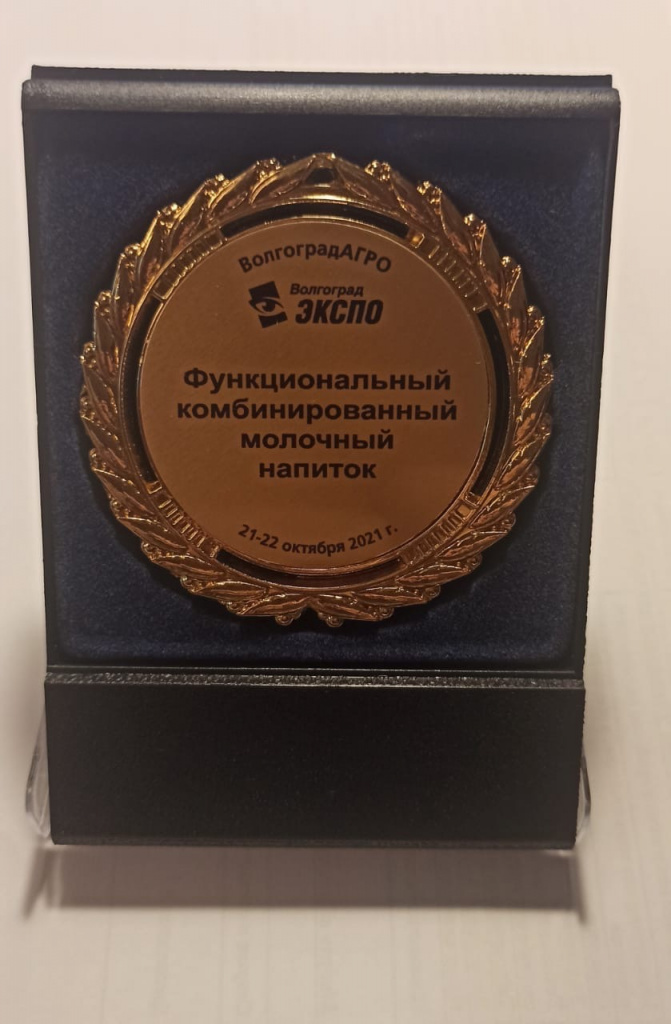 According to the scientists, a promising direction in the field of healthy nutrition is the development of products with functional properties designed to strengthen the protective functions of the body, reducing the risk of exposure to harmful substances, including for the population of environmentally depressed areas. The purpose of the study is to investigate the possibility of using chickpea protein in the production of combined dairy product and adding a small amount of biologically active additive arabinogalactan. Arabinogalactan is a biologically active substance with a broad spectrum of immunobiological activity. From the clinical point of view, arabinogalactan is a product which regular intake can support normal immunity not only through direct effects, but also through effects on gut bacteria, acting as a nutrient medium for beneficial bacteria, supporting lactobacilli and bifidobacteria microflora as it is a fermentable fibre.
The Volgograd AGRO All-Russian Specialized Exhibition is one of the main events of autumn for agricultural producers of Volgograd and nearby regions. The exhibition annually demonstrates the latest examples of agricultural machinery of leading Russian and foreign companies, and also presents products of the largest manufacturers of agrochemicals, seeds and equipment. Specialists from the top scientific research institutes present innovative developments in the agronomic and livestock sectors. The event was attended by delegations from districts of the Volgograd region, heads of private farms, representatives of scientific organizations, trading firms and companies-manufacturers in the agricultural sector.