26.04.2021
VolSU is the 1st Russian university obtained prestigious international certification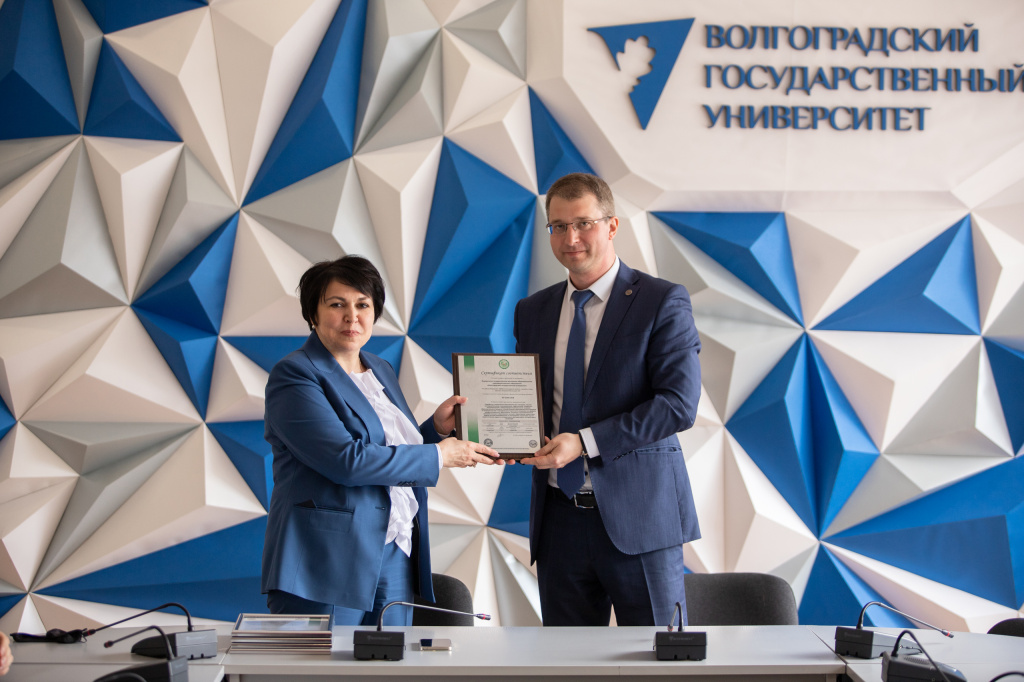 Volgograd State University was visited by Mr. Dmitry Semibratov, General Director of the official representative office of United Registrar of Systems in Russia and the CIS countries. Within the framework of the solemn ceremony, he presented a certificate of compliance of the management system of VolSU with the requirements of the international standard ISO 21001:2018– Management Systems for Educational Organizations (EOMS).
Mr. Semibratov underscored that Volgograd State University is the first university in Russia to be certified according to this standard by the URS. "ISO 21001 is the standard, compliance with which provides not only a general structured management system, but also allows us to look a little ahead, to understand where and why we should go next. On behalf of the international certification body United Registrar of Systems, I confirm that your university management system today is a system that allows you to improve yourself, develop, set goals and achieve them in planned intervals, of course, focusing on the effectiveness of the implementation of these goals", - Mr. Dmitry Semibratov said.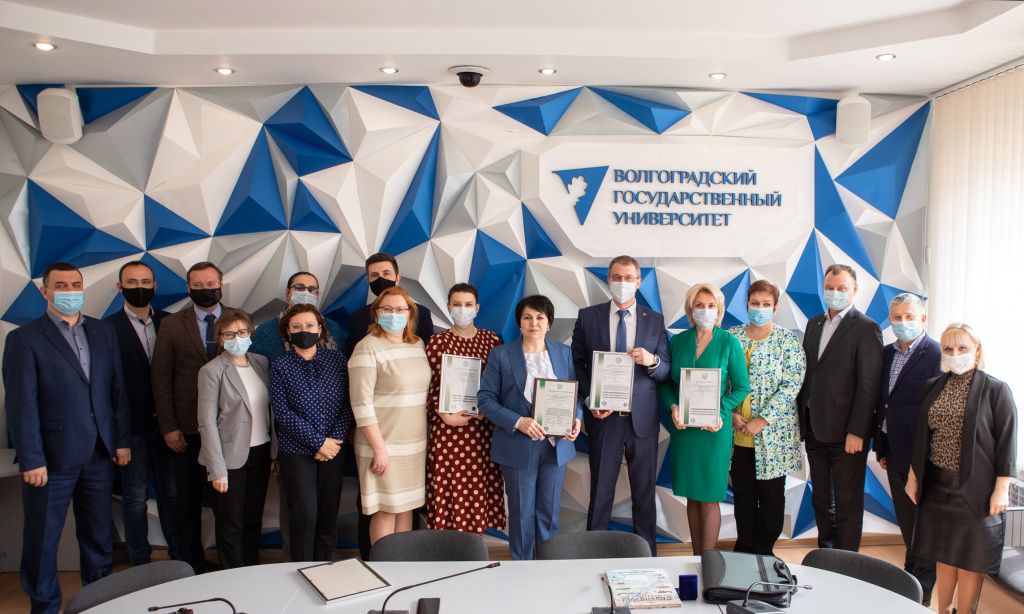 The certificate was issued in such areas of activity as the development and implementation of educational programs; research, innovation, publishing, socio-educational and international activities within the educational process; educational process realization in specialties and training areas for specialists of secondary vocational education, main and additional programs of higher education; higher education (training of highly qualified staff)according to programs for training scientific and pedagogical staff in postgraduate and doctoral studies in accordance with the license.
Besides, an agreement between VolSU and the United Registrar of Systems was signed in order to create and develop further the Innovative Management Systems in Science and Education international competence center. The main tasks of the center include joint research projects in relevant areas, training in the field of standardization, development, implementation, improvement and audit of management systems of scientific and educational organizations, including the use of digital (AI) technologies.